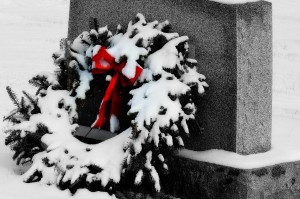 Every year, people wonder: Is blogging dead?
I always wonder this myself when my blogging anniversary comes up in January (12 years and 800+ posts!), and do a search to find out the current thinking. This week, about 74 million went to Google to find out, too.
The answer is still no.
ProBlogger's Darren Rowse says blogs have changed over the years, but now is actually the best time to start a blog. Why? Blogs "are still the best way to stake out your own little piece of the internet, to provide a home base for all your content on whatever topic or niche you're into, serving whichever audience or community you choose."
Andy Crestodina, author of Content Chemistry, An Illustrated Handbook for Content Marketing, likewise says blogging has changed; frequency in particular has been in gradual decline over the last five years. However, he also sees the value of blogs in 2019: "A website without a blog is an online brochure, one with very low domain authority and rankings."
Content Marketing Institute and MarketingProfs collaborated on a report on trends in content marketing in 2019. Their survey showed that 73 per cent of B2B (business to business) marketers rated blog posts and articles as the most effective types of content for the early stages of a buyer's journey.
Discussing 2019 blog trends, technology company IZEA says "nearly half of the online population reads blogs, and that percentage should hold steady (if not increase) in 2019."
In another post on blogging trends, Ernie Smith at Tedium says "you should start a blog in 2019." He says one secret to good blogging is simple: "Find a pacing you can be comfortable with, and stick to it," and make sure the subject matter is informative and "totally you."
Neil Patel (author, "influencer" and marketer) also says that blogging works. With "over a billion blogs out there," however, the key is to focus on quality, not quantity. In a video, he suggests such tips as producing unique content in a conversational style (use "you" and "I") and encouraging readers to subscribe to get notification of new posts.
While videos are on the rise, blogger Aiza Belle believes they do not take the place of blogs: "There's always gonna be an audience out there who prefers a quicker and faster way…by simply reading information instead of sitting through a whole 20-minute video." If you want to blog professionally, she says, "now is actually the right time to do so."
What do you think? Do you blog or read blogs? How has your experience changed? Is blogging still alive and well in 2019? I'd love to know your thoughts. Please share them in the comments.
Have you signed up to find out about new posts here in the Red Jacket Diaries? You can sign up here >>> for my weekly blog post and/or my monthly newsletter. In keeping with Canadian and U.S. anti-spam laws and just plain good manners, you can unsubscribe any time.
Image by back_road_ramblers on Pixabay.
Related reading:
Here's why you want to blog (from 2013 but still valid)
Losing momentum? Here are 10 ways to jump-start your blogging mojo
9 things I learned in 9 years of blogging (from 2016 and also still useful, I think; I may be biased)