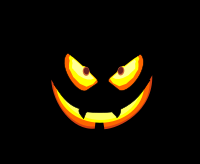 "When you make friends with fear, it can't rule you."
– Writer Anne Lamott, in Traveling Mercies: Some Thoughts on Faith
With Halloween on the doorstep, it seemed time to talk about things that scare you. No, not zombies and ghosts — I mean things you want to do and you're too scared to try. After all, facing and overcoming our fears is exactly what experts say we must do to learn and grow.
I don't pretend to be the bravest, but I have tackled a few heart-stopping challenges that turned out to be among the best decisions I ever made. Tops among them:
Quitting a good job and launching my own business as a freelance writer 30 years ago.
Going back to school — well after getting married and raising two sons — to earn the degree I didn't finish when I was in my twenties.
I've also found myself doing sporty things that a non-sporty type might not normally try, like ziplining, para-sailing, skiing Whistler (vertical drop of 1,609 metres) and hot-air ballooning. All fun, fun, fun once I got past the initial fear.
From these, I've learned the following tips to stare down fears:
Imagine the best that could happen, and use that to visualize your success.
Imagine the worst that could happen, and take steps to avoid those problems.
Learn about what you're going to do. Read books, watch a video, talk to friends.
Take a lesson. When skiing, for example, it helps to master the bunny hill before launching off the top of the mountain.
Look for insider secrets or helpful hints. For instance, you don't have to be an expert to ski all the way down Whistler; there is a beginner (green) run from the top.
Plan ahead. Set aside money and find backup to help you tackle major commitments like going back to school.
Go with a buddy. As cartoonist Bill Watterson said in Calvin and Hobbes, "Things are never quite as scary when you've got a best friend."
Just do it.
I still have a few scary things to do someday, maybe, like the CN Tower Edge Walk, billed as "the world's highest full circle hands-free walk on a 5 ft (1.5 m) wide ledge…116 storeys above the ground." Yikes!
What scary things have you done? What other tips helped you overcome your fears? Please share in the comments below.
Image: Scary pumpkin from Andre Koehne, Wikimedia Commons.