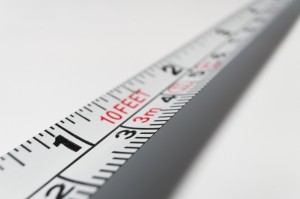 Thanks to the pandemic, we're not getting together in person much anymore. So what's a marketer to do?
Writer, digital marketer and huge newsletter fan Ann Handley calls this "a time to build relationships, nurture customers, and create long-term loyalty." In her opinion, it's a great time to launch an email newsletter – one that shares information, builds trust and relationships and drives business.
But what's the best length for your e-newsletter?
With attention spans shrinking and many people reading on their cellphones, keeping your e-newsletter relatively short is smart. In most cases, a newsletter that goes on and on and on will give the impression that it's going to take too long to read. You don't want to make clicking "delete" too appealing.
But as with many questions, the thoughtful answer is, "It depends." It depends on the readers. It depends on your relationship with them. And it depends on the value of the content you provide. I don't  pay attention to the length of Ann's "fortnightly" newsletter because it's always interesting, often funny and shares great links.
Here are seven tips for content that will be worth the read, to guide you on figuring out the length of your e-newsletter:
1. Understand what's in it for your reader
Look at your e-newsletter from the perspective of your readers. Content Marketing Institute's Joe Pulizzi suggests you answer one question: "Why would anybody read your information?"
2. Offer value
"The baseline for content should always be: Is this something that will be valuable to my users?" says Kevin Gao of Comm100 Email Marketing (link no longer available). He suggests blocks of text of 100 to 150 words are often "more than sufficient" to convey your message or information. This works if you want to use teaser copy and then drive people to "read more" on your website.
But what if you don't have a website where you can house this content? Don't worry. If your content is valuable to your readers, they'll read it within the newsletter itself. For several years, IABC/Toronto's Professional Independent Communicators used Constant Contact to mail an e-newsletter that contained a few lengthier articles (roughly 500 words) of interest to solo practitioners. Open rates consistently ranged between 39% and 50% compared to Constant Contact's average of 20.56% for associations and 15.59% for professional services customers. Praise included "Kudos for an insightful monthly newsletter that always delivers news-you-can-use. An engaging and helpful read for all communicators!"
3. Be relevant
Among the top reasons people unsubscribe are emailing too often and irrelevant content, reports Pam Neely for Campaign Monitor. She recommends testing how often you send messages, being sure to provide "helpful content so your subscribers get more value from receiving more emails from you."
4. Be concise
"People never read: they scan for content that is of interest to them," says Chui Chui Tan for the SailThru marketing blog. "Make sure your content gets straight to the point, and write short paragraphs and bullet points."
Having said that, recognize that people will read longer content if it's of interest (#1), valuable (#2) and relevant (#3) to the reader.
5. Know what action you want readers to take
After analyzing some 2.1 million customer emails, email marketer Constant Contact found that three or fewer images and about 20 lines of text — or about 200 words — resulted in the highest email click-through rate for most industries. However, they qualified that; it depends on the action you want your reader to take. Short is all you need to create interest if you just want the reader to click through to a website; other actions may need lengthier explanation.
6. Survey and test
Ask subscribers what they do or don't want to see, suggests Sujan Patel for Content Marketing Institute. You can also test response to short or longer pieces and the number of subjects covered, along with subject lines, design and sender name.
7. Be choosy
MailChimp sends e-newsletters themselves as well as for their customers. Their advice: "As devices shrink and the inbox evolves, our oldest tip is still the most important: Only send when you have something to say."
The bottom line is it depends on your readers, your relationship with them and how much they value the content you provide. As Constant Contact advises, make your e-newsletter as long as it needs to be.
This post updates one from 2017, with thanks to my colleague Danielle Wintrip for the inspiration. Image: Pixabay.
Related reading:
'Best, cheapest, easiest' and more praise for e-newsletters
Do your homework before launching a newsletter