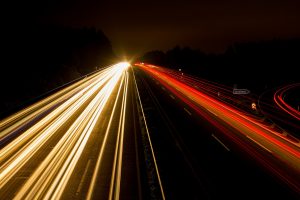 Do you want to explain something, make a point or spark that "aha" moment? Reach for what I call expressive writing, which shows rather than tells, often through similes and metaphors.
Similes show how two things are alike, using "like" or "as":
"It's like an eight-lane highway compared to a two-lane dirt road." – A Verizon ad promoting 5G
"Something in the change [in hair colour] suggested he'd been hit with an emotional blast, like a flash fire that leaves singed hair where your eyebrows had once been." – Sue Grafton, W is for Wasted
"I don't know how most women arrive in their late 30s, but for me it was unexpectedly, with a pang of disbelief, like your math teacher handing out a test you'd vaguely known was coming but had forgotten to prepare for: wait, that's now?" – Sophie Kohn in Chatelaine
Metaphors show how two things are alike, WITHOUT using "like" or "as":
"Each fall, millions of migrating monarchs return to Mexico to wait out winter. The gathering makes Woodstock look like a business conference." – Lucas Reilly in Mental Floss
"The insect feeds on the plant, drawing out its juices and the bacteria, and when it feeds again, it deposits the bacteria into the next plant. 'That psyllid is really a little flying hypodermic needle,' said Tim R. Gottwald, a plant epidemiologist with the U.S. Department of Agriculture."
– Duncan Strauss, The Washington Post
"Some call it the Rolls Royce of chalk, the Steinway of writing utensils… And it turned the world's brightest minds into hoarders, going to great lengths just for a few sticks of the stuff."
– CNN story on a brand of chalk.
My thanks to Christine Smith, who shared this simile:
I am reading Barbara Gowdy's book Little Sister and she writes about a Victorian house with "a roof like a Quaker's hat."
I love collecting examples to share, so please let me know in the comments if you've seen any. I'm especially looking for good analogies related to the pandemic.
Image by Benjamin Wiens from Pixabay.
Related reading:
Reach for analogies when you want to inspire action (some great examples related to COVID-19)
Expressive writing is your on-ramp to understanding