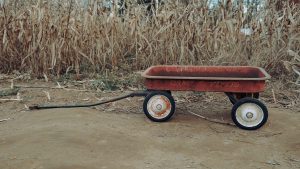 Oh, hello! (Gets up and dusts herself off.) You may have noticed that I've fallen off the weekly blogging bandwagon. I'll blame work, and summer, and maybe a lack of blog mojo.
Instead of an original post, here are some of the smart, helpful, and sometimes funny pieces I've found and shared on social media:
Plain language
Writing tips
Words
Made me laugh
Did you enjoy reading this roundup of items? Do you have any others to share? Please add in the comments.
Wagon photo by Aiden Craver on Unsplash.