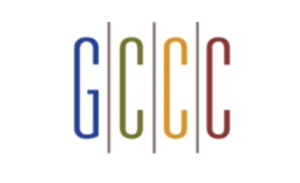 If you want to get certified as a communication professional, get on it.
You don't have to leave your house. You don't have to wait for your IABC chapter to host an in-person exam, although you can check with them if that's your preference. You can write your exam online to get certified as a Communication Management Professional (CMP) or Strategic Communication Management Professional (SCMP).
So where do you start? If you're a little nervous, start with a deep breath.
This isn't something you memorize or cram for, said Brad Whitworth, SCMP, in a Circle of Fellows conversation in January. You should pass if you know what you're doing.
"The process is designed around your ability to do the job in real life," explained Priya Bates, ABC, MC, SCMP, IABC Fellow. "Look at the work you're doing in your day job, the communications plans, strategies, key messages and results to get in the right mindset."
First, go to the Global Communication Certification Council (GCCC, or "G triple C") page and decide which certification is right for you:
1. Communication Management Professional (CMP)
This is the generalist or specialist level. You need eight or more years of experience and can show you've taken 40 hours of training and education over the past two years.
2. Strategic Communication Management Professional (SCMP):
You are a senior communication advisor. You have 11+ years of experience and have 20 hours of training over the last two years. You also need a letter of recommendation from a mentee or an organization for which you've done pro bono work; it should talk about the senior level contributions you've made.
Tip: Go to the GCCC's Study Resources page and the resources specific to CMP or SCMP. Scroll to the bottom and download the Job Task Analysis Report. Does it describe what you do?
To complete your application, you'll need to list your hours of training. Include the title of the course; the organization that provided the course; date of completion; and number of hours completed. Save any confirmation of attendance or certificates as a PDF. Without these, you'll need to include contact information for the training program organizers: name, title, email address and phone number.
Next, apply. Use Chrome as your browser, which you'll also need to write the exam. Create a profile so can start your application, save it and come back to it. The application/exam fee for IABC members from Canada and the U.S. (Group 1) is $395 US; it's $495 US for non-members. This includes a $95 US non-refundable application fee but the whole fee is due when you apply. It may take up to 30 days for GCCC staff to confirm you've met the eligibility requirements. Once approved, you have one year to write the exam.
How to prepare for the exam
How to ace the exam
You'll have three hours to complete the exam and must get 75% to pass. IABC Fellows and SCMPs shared these tips to get you through the exam:
With multiple choice, you can usually eliminate one or two answers right away. Look for clues that point to one of the remaining answers as being the best or most appropriate among good options. Pay attention to the key words to narrow down what the question really means.
Go with your first instinct.
If you aren't sure about a question, skip it and go back to it later. You've got time (most people finish within two hours). And you may find finishing the rest gives you the confidence to realize you know the answer.
Even if you don't have experience in a specific area (crisis communication, for example), think about the best way to apply communication principles to the situation.
Once you've written the exam, you'll get the results within 72 hours to a week. If you don't pass, you'll get a report showing how you did in each category to help you prepare for another try. After a second attempt, you must wait at least six months before a third and final try. There's a $100 retake fee each time.
If you're serious about the certification, get cracking! You've got this.
(Updated September 25, 2023. This post includes tips from sessions put on by IABC Waterloo and IABC/Toronto and a Circle of Fellows conversation with IABC Fellows and SCMPs.)