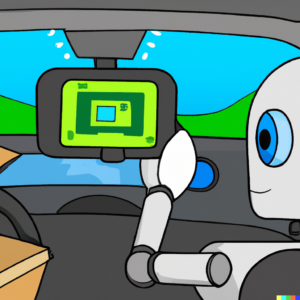 Are you as fascinated by the discussion about Artificial Intelligence (AI) as I am? If so, you'll like the latest roundup of links you might have missed. These are all taken from posts I've shared on Twitter, LinkedIn and Facebook.
First, the discussion about its uses and misuses:
The key to better results from AI? Writing better prompts. Here's some advice specific to prompts:
If all this talk about AI gets you down, here's a break for your health and happiness:
What other helpful, interesting or surprising posts have you found online? Please share in the comments or drop me a note.
Image: A robot being guided by GPS (prompts), ready to direct the driver (you), created with AI's DALL-E.
Related reading:
Links from March, with tips for newsletters, print publications and word choices
Links from February, all about writing, editing and proofreading
Links from January, with guidelines for accessibility, pronouns and inclusion