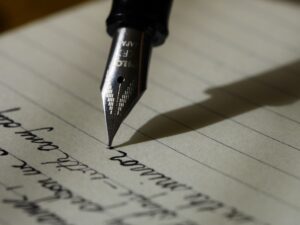 The flow of information on Twitter may be lessened, with so many people leaving since Elon Musk's takeover. Still, it and other social media channels remain hectic. What are the chances you'll be on a specific channel at the specific time someone shares that terrific post? Pretty slim.
So once again, it's time for another roundup of links you might have missed from posts I've shared on social media.
Writing
Seven tips to write better list posts, including the all-important "don't start with a numbered list," from Sonia Simone for Copyblogger.
"Writing for the internet encourages wordiness," don't you find? To counteract that, "Make every word count," is one of eight tips on writing and editing from Jerry Seinfeld and friends, by Tom Corfman via Ragan Communications.
Find the 'aha' moment that makes for compelling stories, says Ann Wylie. Like the Nike waffle story, I once found an inventor whose wife had lost patience with him testing products on their lawn.
In her usual insightful and funny style, Ann Handley calls out "repeat squawking" that repeats what's already been said. (LOL to the AI tool sewing "a new parrot-sized outfit.")
Writing scholar and author Roy Peter Clark responded to a plaintive call for help with a lifetime of writing wisdom.
Want better sentences? "Prepare, then write, then edit," says Josh Bernoff.
Editing/proofreading
How to edit your own writing, including set it aside overnight and read it out loud, by Allison Carter.
20 vital proofreading tips, like assume one mistake you find is repeated elsewhere, from Duncan Koerber via Ragan Communications.
Bonus: A post that made me laugh
There are plenty of measurements I didn't know in these 36 unusual units from Mental Floss, but this made me laugh: "Movements of your computer mouse are measured in Mickeys." I did not see the measure of "two shakes of a lamb's tail" that my grandmother often used.
What other helpful, interesting or funny posts have you found online? Please share in the comments or drop me a note.
Photo by Aaron Burden on Unsplash.
Related reading:
Links from January, with guidelines for accessibility, pronouns and inclusion
Links from December, all about tone, structure, angle and more in your writing
Links from November, all about writing better emails