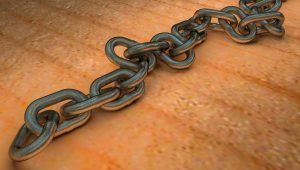 Welcome to another roundup of links you might have missed from posts I've shared on social media! This collection has to do with diversity, equity and inclusion (DEI).
You may be interested to know that inclusion is the reason I stopped calling these "ICYMI" (In case you missed it). Apparently a text-to-speech screen reader used by those who have low or no vision tries to read acronyms as a word before spelling out each letter. ICYMI, as you can imagine, is unpronounceable.
Here are the posts:
"The Curb-Cut Effect states that when you design something for increased accessibility, those features can benefit a larger group of people than the features were intended for." Angela Rollins talks about inclusive content for Animalz.
Gen Z wants to see organizations that intentionally take actions to support DE&I. (My opinion? So do other generations.) PR Daily shares this finding and other things you should know about expectations.
Employees don't get survey fatigue – they get lack-of-action fatigue. Companies in particular must outline steps they will take to address the gaps in diversity, equity, and inclusion. Brilliant Ink reports.
Food for thought. Metaphors you may not have thought problematic actually are offensive to some. Bill Bigelow gives examples, like food desert, wasteland, pipeline and uncharted.
Five visual treatments that improve accessibility, including "succinct" alternative text, by Nielsen Norman Group.
Inclusion involves age, too. "Most older people, while they may slow down a little bit or have some chronic diseases they have to manage, live pretty normal, everyday lives." The Journalist's Resource looks at improving news coverage of older people.
Some guidelines about using pronouns, including the "newly created pronouns" called neopronouns – like his-er, him-er, he-er. No kidding these "may require more explanation"! Via Allison Carter and Ragan Communications.
More on using pronouns, including "rolling pronouns" like she/they rather than she/her. Some may identify as non-binary but recognize their relationship with a gender, others like to mix it up. As always, ask. Via Conscious Styles.
Here's a flashback to my own post about using your personal pronouns being both kind and inclusive. I'm thrilled that one of my contacts said of it, "This is super helpful, and the Bloggess post you link to is also amazing."
Bonus post for book lovers:
A team of 28 volunteers stayed up all night for several nights to make a short stop-action film in which the books of Type Bookshop in Toronto run around in the dark. "They arranged the books by colour, made them look like piano keys playing, and got the books on Fred Astaire and Ginger Rogers to dance with one another." Aww! This is 11 years old, but thanks to the web never forgetting, I ran across it again the other day.
What other helpful, interesting or funny posts have you found online? Please share in the comments or drop me a note.
Chainlink photo by Wsyperek on Pixabay.
Related reading:
Links from December, all about tone, structure, angle and more in your writing
Links from November, all about writing better emails
Links from October, all to do with writing ("Thing 1" is my fave)