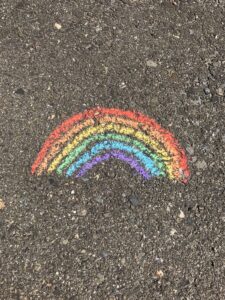 It's Pride Month, it's National Indigenous History Month and National Indigenous Peoples Day is coming up June 21. So diversity/inclusion is the focus of the latest roundup of links you might have missed, taken from social media posts shared on Twitter, LinkedIn and Facebook. Scroll down for a couple of bonus posts about happiness, joy and making something wonderful.
On diversity and inclusion

"If you're going to come out for Pride, you can't choose one color of the rainbow. You have to take all of it." Allison Carter shares what companies should do – and not do – for Pride.
Measuring and reporting on the right stuff will make your company stronger and, by all accounts, more successful. Cathrin Stickney looks at the right and wrong diversity, equity and inclusion stats to measure (via Brilliant Ink).
Are organizations embracing diversity and inclusion? Last year, I spoke with Colin Druhan, Executive Director of Pride at Work Canada, who said, "Saying 'Our support is with X community' doesn't cut it any more. You need to communicate results, and if you don't have any, get working on action plans."
Companies like Target were in the news for offering Pride merchandise, and then pulling it. Sherri Kolade points out in PR Daily, "If you have a Pride campaign, some people are going to be upset. If you don't have a Pride campaign, some people are going to be upset. If you have a Pride campaign and then back down in the face of pressure, everyone's going to be upset."
How can organizations support the "LGBTQ+ employee experience before, during and after June?" asks Justin Joffe. He finds some who focus on small, meaningful acts of visible allyship, inclusive benefits and more.
DEI is not just a program coming from HR, but a chance to unite a company to help create a more welcoming and inclusive environment, says Nicole Schuman for PRNews.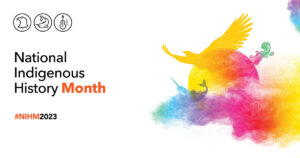 As we celebrate National Indigenous History Month, learn more about the rich history, heritage, resilience and diversity of First Nations, Métis and Inuit peoples across Canada.
Flashback to how brands can support Indigenous communities for National Day for Truth and Reconciliation and beyond, via Native Women's Association of Canada and its CEO, Lynne Groulx. National brands should turn the spotlight on First Nations communities and highlight their achievements and contributions.
Best practices to include people with disabilities in digital and event accessibility – like sign language interpretation, wheelchair accessibility and closed captioning for video –  during Pride Month celebrations, by Matisse Hamel-Nelis for AbleDocs.
On happiness, joy and making something wonderful

Six ways to be happy, according to science and Fast Company. "Invest in experiences" is one of my own top choices.
A lovely post about oddly specific joys, like "When the rain starts and you can hear it hit the trees a couple seconds before feeling it" via Ingrid Fetell Lee.
"Make Something Wonderful" is a free e-book filled with Steve Jobs' emails, photos and conversations, created by the Apple founder's widow. "if you're going to make something, it doesn't take any more energy—and rarely does it take more money—to make it really great."
What other interesting posts have you found online? Which "oddly specific joy" speaks to you? Please share in the comments or drop me a note.
Rainbow image by Alex Jackman on Unsplash.
Related reading:
Links from April, about the uses and misuses of AI and tips for writing prompts
Links from March, with tips for newsletters, print publications and word choices
Links from February, all about writing, editing and proofreading