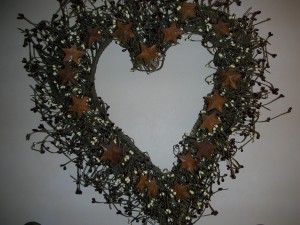 In honour of Valentine's Day, here's to heartfelt writing:
The Toronto Star recently shared some pointers on writing a love letter. Writer Niesha Lofing points to a U.S. survey, in which two-thirds of women respondents aged 18 to 70 said what they most wanted for Valentine's Day was a love letter, "in the handwriting of their beloved, sealed in an envelope and mailed or delivered." The piece includes eight steps to help the romantically challenged write such a letter, including the advice to end with more than "Love, [Name]." Try "Dream of me, my love," Lofing suggests.
Need some inspiration? Here's a peek at some famous love letters.
I love Beethoven's opening words to his "Immortal Beloved" (identity unknown): "My angel, my all, my very self."
And Elizabeth Barrett Browning's words to her husband, Robert Browning: "You have touched me more profoundly than I thought even you could have touched me – my heart was full when you came here today."
Then there's Napoleon, writing to his Josephine: "I wake filled with thoughts of you. Your portrait and the intoxicating evening which we spent yesterday have left my senses in turmoil."
You'll find more touching and romantic offerings in the wonderfully evocative book, Other People's Love Letters: 150 Letters You Were Never Meant To See; I share some of my favourites here.
If you have a favourite line from a love letter or poem, please share it. And go forth and have a happy Valentine's Day, won't you?