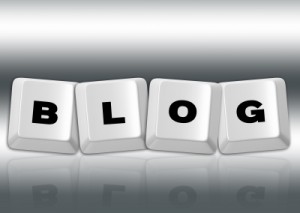 Pay no attention to the periodic claims that blogging is on its deathbed or that Twitter has taken over.
As blogger, podcaster and storyteller Donna Papacosta said in a talk to IABC/Toronto, blogging is an excellent way to get known and get remembered.
Blogs used to be considered just online diaries, but these days, individuals and organizations are using blogs for business reasons, including personal branding, building relationship and getting business.
Donna pointed to now-well-known bloggers like Dave Fleet and Chris Brogan, who have talked about the many opportunities that came their way because of blogging. Her own experience is that blogging has led to meeting people in real life, expanding her network, and to job and speaking offers.
Other benefits are that search engines love blogs, which increases traffic to your site because you update it frequently.
You make connections, especially when you comment on other blogs. As any blogger will tell you, we love it when people comment. (Hint!)
And you get a chance to flex your writing muscles on something important to you. Because, of course, the whole reason you have a blog is to talk about some you are passionate about, right?
Some blogging best practices:
Set goals. Do you want to be known for expertise in a certain area? build a personal brand? build relationships?
Blog consistently, with your goals in mind. You don't have to blog every day (in fact, please don't), but start with a couple of times a week.
Write for humans, but keep search engine optimization in mind. Search engines don't "get" humour or clever word plays, so make the headlines descriptive and to the point. Include key words in a natural way.
Use photos, graphics, audio and video to keep it interesting.
Keep it short. Use lists and subheadings to break up the copy.
Make it easy to share posts you like or subscribe to get the posts by RSS feed or email. My recent refresh of this blog including adding the ability to share a post on Twitter, Facebook or other platforms by clicking a button.
What to blog about?
Something you've learned or an experience you've had. Tell a story; it doesn't have to be news.
Talk about your company's or your client's success stories, with permission.
Link to other people's content, with your own commentary. Remember to always give credit where credit is due!
Promote events you're involved in, as I often do with IABC/Toronto's Professional Independent Communicators and Communicators Connection meetings.
Review a book, a course you attended or an event, as I'm doing here.
Interview an expert.
Once your blog is up and running, don't keep it to yourself:
Let people know you have a blog by including the URL in your email signature and on LinkedIn and other online outposts.
Comment on other people's blogs, making sure to include your name and URL there, too.
Use social networks to promote your content, mentioning it as appropriate on Twitter, LinkedIn, Facebook and so on. But don't keep saying "new blog post!" – describe the content and why it's valuable.
Find other blogs where you can offer to do a guest post.
If you're still not quite ready to start your own blog, Donna advised starting with Twitter, which is a micro-blogging platform, after all.
How about you? Are you inspired to start a blog? Is anything still holding you back?
Image credit: IdeaGo and FreeDigitalPhotos.net.