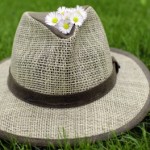 Independent communicators are used to wearing a lot of different hats, but the one that's most uncomfortable is usually the one called "Chief Financial Officer." Frankly, we'd rather be doing what we do best!
However, members of the Halton-Peel Communications Association (now called Communicators Connection) got some CFO support from First Ontario Credit Union's Neville Kidd, Senior Account Manager, Business Services.
Neville talked about 10 areas where we should pay attention:
Bank charges.
Check the fees you're paying and investigate the options your bank provides, such as unlimited or pay-as-you-go options. Check out what the competition offers, too. Put aside money to cover taxes and do not dip into this account.
Borrowing.
We all want to pay fewer taxes but if you plan to borrow, don't write off too much. Lenders want to see a track record of earning income.
The business plan.
A plan helps you think about the what, when, where, how and why of your business. Get it on paper! Regularly review your competitors, your pricing and your own competitive advantage.
Get an accountant.
Find out what accounting program he/she uses and use a template from it to input your numbers each month. Make sure your accountant knows your growth strategy, your banking details and other information about your business.
Determine your structure after review with your accountant.
A sole proprietorship is the cheapest option, but if you're making more than $70,000, you might look at other options. A corporation offers some protection against creditors and may reduce taxes. Look at a partnership if you have more than one owner and don't want to incorporate.
Explore government grants and financing.
Local, provincial and federal governments all have programs to help out entrepreneurs, and so does the Business Development Bank of Canada.
Cash flow.
Set up a line of credit to cover the ups and downs of revenue, but don't use it to pay regular expenses.
Insurance.
Check into disability, critical illness and key person insurance. See an insurance advisor.
Financial statements.
Understand the balance sheet and income statement, which is basically your budget.
Record keeping and cost cutting.
Monitor your costs. Use a credit card for business expenses to have one bank transaction to pay it off, plus a month-by-month record.
Bottom line: Talk to a professional! If you don't already have an accountant, get referrals from a trusted colleague or friend.
Image: Straw hat by "Dan" and FreeDigitalPhotos.net.