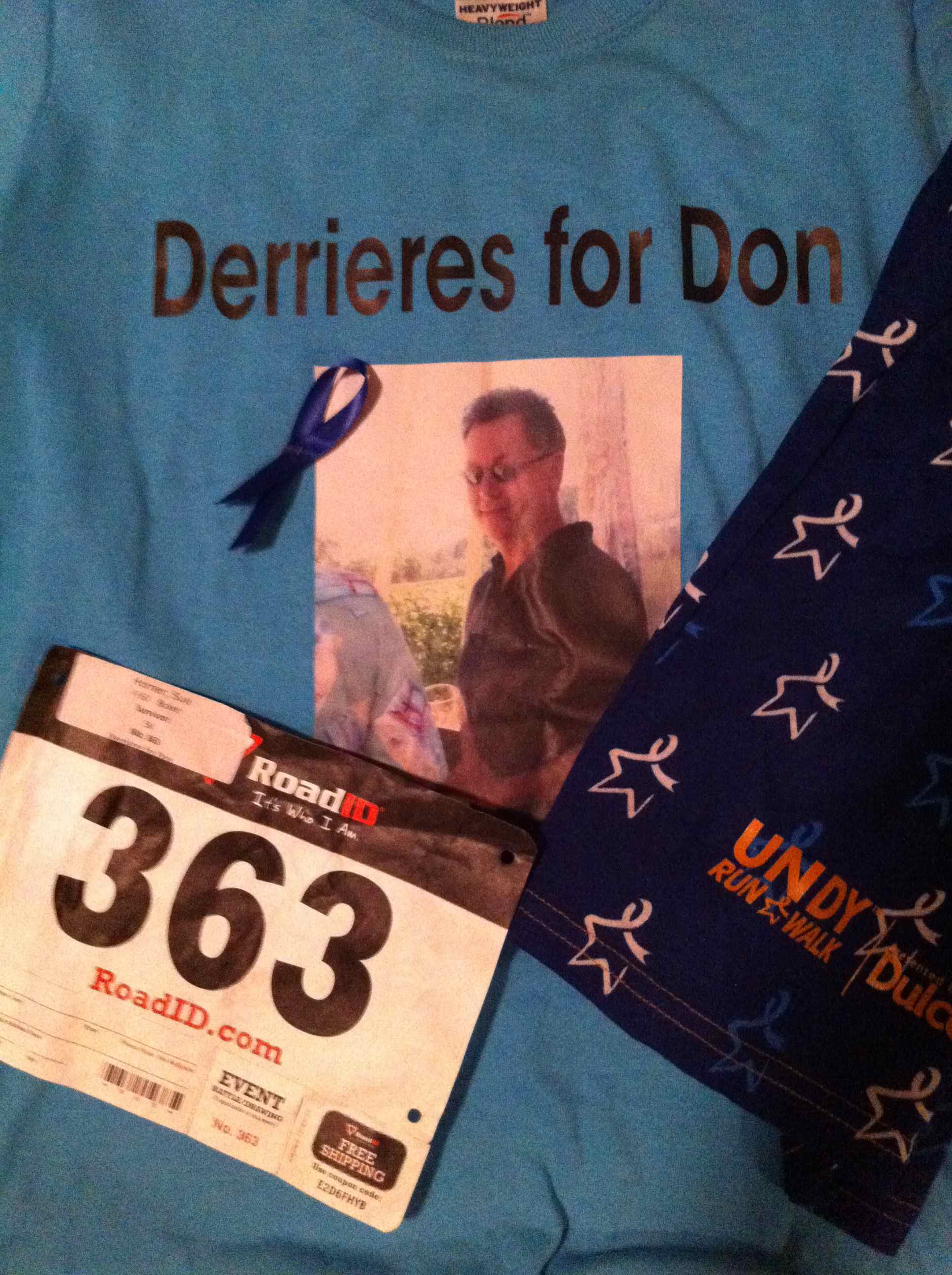 (Updated March 8, 2018) The issue is serious — colon cancer — but those of us running/walking to raise money for the cause in February couldn't resist a little word fun.
Thus the Sacramento Undy Run features teams with names like the SemiColons, WHAtch Your Tushie, Screen Your Booty, the Stolen Colons and Team Pooper Troopers. My own team, Derrières for Don, fit right in.
There are always costumes, too, with capes and tutus and masks and super hero outfits. Many of us have our own custom t-shirts, and we all get Undy Run boxers. No doubt this makes sure we don't take the "undy" part too literally.
The event has 5K and one-mile tracks, and always draws a good crowd (406 registered in 2018). The event also raises close to $60,000 each year for the Colon Cancer Alliance, for patient support services and research into colon cancer. I'm thrilled that the Derrières have regularly been the city's number three fundraising team. In 2018, we jumped into first place, with friends and family contributing $5,515 to the total. (Thank you!)
Found early, colon cancer is apparently treatable and beatable. Sadly, my big brother didn't find his early enough to beat it. So you'll understand if I'm on a bit of a crusade to encourage people to get screened, if you're a Baby Boomer, or just to pay attention to possible warning signs at any age, including bloody stools, abdominal pain and anemia.
Next on the crusade is another 5K run/walk, Push For Your Tush, supporting Colon Cancer Canada. I take part in one each June in Burlington, ON and am grateful to the people who support me on this venture, too. My own page isn't always live this early in the year, but let me know if you'd like to help. Thank you!