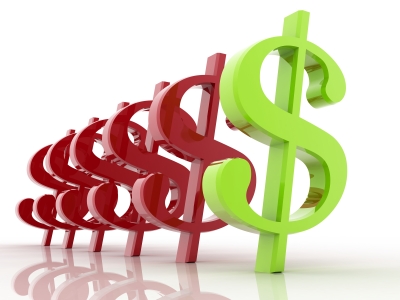 If you're new to freelancing, you probably charge by the hour.  However, a better plan for both clients and solopreneurs is to charge by the project, according to panelists at an IABC/Toronto Professional Independent Communicators (PIC) session on pricing. This takes the focus away from time and puts it on value.
While you might base your project fee on how many hours you think the job will take, with a project fee, you don't share that rate. As writer Sharon Aschaiek of Higher Ed Communications said, when you give an hourly rate, clients think the meter is always running. Plus, they really want to know the total anyway.
Write Stuff Writing Services owner Dorothea Helms agreed that "clients want to know where they stand." Both she and Sharon recommended keeping a log of your time so you're comfortable with how long a project takes you. At first, you might get a project fee wrong, but chalk it up to experience and learn for the next time.
Randal Boutilier of design studio 12thirteen said quoting an hourly rate doesn't give a sense of what goes into your work. He suggested spelling out the stages of what you do in a creative brief that shows you want to help.
Okay, so how much?
The 2014 PIC member survey showed the median rate charged was $100 per hour. The lowest rate was $45 and the highest was $250.
IABC/Calgary's Company of One surveyed its members in 2015, and found a median rate of $120 per hour. The lowest (which Company of One called "extreme low") was $25 and the highest was $350.
Professional Writers Association of Canada (now Canadian Freelance Guild) suggests up to $80 per hour for newsletters, up to $125 per hour for news releases and reports, and up to $130 per hour for editing and speechwriting.
Writer's Market lists up to $125 per hour for newsletters, up to $180 per hour for news release and reports, and up to to $350 for editing and speechwriting.
Dorothea suggests up to $100 per hour for newsletters, up to $150 for editing, news releases and speechwriting.
The panelists and moderator (and writer) Jane Langille also shared some tips for estimating a project:
Ask the right questions. You'll need to know how many in-person meetings or interviews will be required, the type of research needed, how many people will be involved in the review process ("More people = more rewriting," says Dorothea), the deadline and how many pages or words. Is there a project brief, previous versions, supporting/background material?
A creative brief outlines your understanding of the work and what happens if/when the scope changes.
Quote a range, with a minimum and maximum to account for the unexpected.
Ask friends and colleagues what they charge.
Track your own time on various projects so you know how long you take to complete them.
EAC copy editor Adrienne Montgomerie posts an online pricing calculator, where you enter the word count to get a sense of the typical cost and time required for editing. She also estimates timing for proofreading, copy editing and substantive editing.
The session also touched on contracts (Sharon bases hers on a template from PWAC while Jane started with one from Steve Slaunwhite), billing and payment, managing scope and more.
The bottom line is this: The clients you want to work for will understand and be willing to pay for the value you bring to a project, which might be your experience in a particular niche or specific skills (such as writing newsletters or producing podcasts) that won't be conveyed by being the lowest. Price by what will make you money and keep you in business.
Were you at the session? What did you learn? Please share in the comments.
Other resources:
Read about and download the 2014 PIC fee survey
Ed Gandia talks about how to price writing projects
My ultimate list of pricing resources, with tips for why and how to raise rates, understanding your value, why low fees hurt your business and more.
Image: "sscreations" and FreeDigitalPhotos.net.