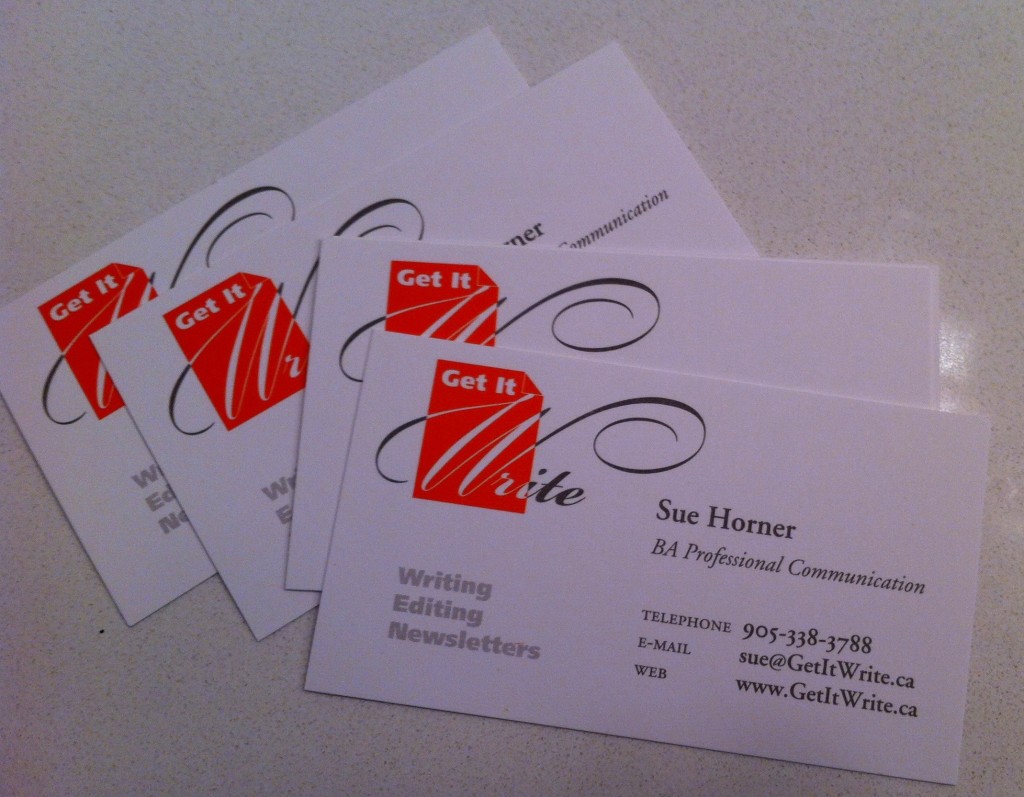 I recently met someone whose company had "gone totally digital" — no business cards. She admitted it was often awkward.
Yes, a business card may seem unnecessary in a digital world where your contacts are easily found on LinkedIn. A business card may seem old-fashioned. You still need one.
Here's why:
1. You don't have to rely on technology
If you're totally digital, you need wifi or your phone's data plan. And you both need to be carrying a phone or other device. But some people do not carry phones, or their phone may not be compatible, or they may worry about security or for other reasons don't want to swap digital information. Business writer Susan Ward notes, "Some people do not own digital devices…If you want to sell things to some of these people, business cards can help."
2. Maybe your new contact just wants to know how to reach you
Of course there's an app that allows you to grab someone's information from their smartphone and drop it right into LinkedIn, which a new contact I met used at a networking event. But it's possible the person you just met doesn't want to accept you as a LinkedIn contact right away. Some people prefer to know their contacts better first, or they may not want to give you access to THEIR contacts.
3. Using an app is impersonal
The time spent fiddling with devices would be better spent talking. As Entrepreneur contributor Jonathan Long says, "Engaging in eye contact and actual conversation is how real relationships begin."
4. You don't have to rely on pen and paper
Fumbling for pen and paper makes you look unprepared and unprofessional, especially when you're at a networking event where people expect to exchange business cards. Instead, have your cards tucked in an accessible pocket.
5. People can easily connect with you
Suppose you met at an event and they plan to look you up on LinkedIn later. What if they didn't quite catch your last name and are embarrassed to admit it? What if your name has unusual spelling, or you have a common name? A business card makes it easy.
6. You both have control when you exchange cards
If you give me your card but don't get mine, you have to wait for me to contact you. What if I lost or don't have your email address or phone number? Possibly I can find you through LinkedIn or other searches, but that may be a step I don't get around to taking. Don't make people work harder than they have to.
7. Your card can show what you do
A business card is a way to showcase your brand or your business and add to your conversation. A colleague in the video business has a showstopper of a card that plays a short video. I love the Lego people "cards," just one of the many highlighted in this post about 50 creative cards.
8. A paper card is cheap and portable
A professional design doesn't have to be expensive to be effective, and you can carry it anywhere. If "no frills" embarrasses you, say your professionally designed card is at the print shop.
9. You can win stuff!
Many networking events have draws where you could win useful or valuable things in exchange for handing over your contact information. You look unprepared and possibly unprofessional when you write your name on a piece of paper or someone else's card, especially at a business networking event.
Don't feel you have to keep a business card. Once you connect with the person on LinkedIn (and be sure to say up front that you will) or add the person's details to your files and/or contact management system, feel free to recycle it.
But don't get rid of your own cards yet.
Related reading:
Networking? You need a business card
A business card helps when you lose touch with a client
Save
Save
Save
Save
Save
Save
Save
Save
Save
Save
Save
Save
Save
Save
Save