While chatting with a colleag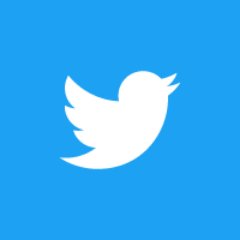 ue this week, we got on the subject of Twitter. She didn't see much value in it and wondered if I did.
I do. I've made connections with new people on Twitter, and gained better visibility myself. I regularly find and share interesting articles. Some people visit my blog or website because of Twitter, which I can see in the analytics. And news often breaks first on Twitter. So why didn't she find it valuable?

A look at her Twitter bio showed one reason why. She was only following 47 people and had just 35 following her. She had only tweeted 41 times. By comparison, I follow and am followed by more than 2,000 people, and have found more than 13,000 things to say since I joined Twitter in 2009.
While following thousands of people means your Twitter stream is more like a raging river, you'll get more value from being exposed to a variety of opinions and perspectives when you follow more people. You'll also get more value when more people follow you, and when you join in.
If you're like my friend and haven't yet made the most of Twitter, here is your three-step assignment:
1. Follow more people
Set yourself a goal of following one or two people every day. First, make sure you have tweeted a few times. Then check the profile of people you admire. Who do they follow? (See the line above on their Twitter profile page and click on Following.) Scroll through and follow some that appeal to you.
Then, do a search for your industry or area of interest. Find people who are tweeting interesting things about it (this is why YOU want to have a few tweets on hand first) and follow them.
2. Build your followers
Don't worry about the number of followers you have. Start following other people and posting interesting content, and you'll soon build a following. People will follow you if they check out your profile and read an interesting bio or see that you post useful content. As they do, visit their profile to see if you want to follow back. (It's not required.)
3. Post more often
Start by posting just one tweet every day. You can share an interesting or helpful link you found, comment on someone's tweet, ask a question, share an inspiring quote, link to your own blog post. Say something about why you're posting it. Show your personality and interests.
Once you start building your presence on Twitter, I'm pretty sure you'll find it valuable. Please tell me if you do. Or, disagree. I'd love to hear your experience.
(Updated Sept. 18, 2017)
Related reading:
Tips for writing your Twitter bio
Just getting started on Twitter? Read this
The newbie's guide to Twitter
Note: TWITTER, TWEET, RETWEET and the Twitter logo are trademarks of Twitter, Inc. or its affiliates.