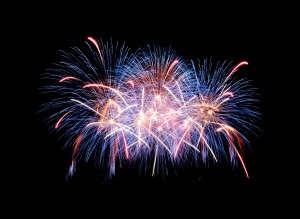 This seems unreal even to me, but I'm celebrating 29 years in business this month. Wow!
Starting my business was a leap of faith. Or, as I put it in a post in 2017, it wasn't really as fast as a leap. It was more like stretching and warming up and slowly building up to a hop over the fence.
By that I mean I agonized about it for more than a year. I registered the name Get It Write in January 1990 and signed up for a tax number the following December. The business was officially active on January 15, 1991 and the first invoice went out the next day. I haven't looked back.
Find out what's great about running my own business – and tips and resources if by chance you're thinking about taking your own leap (hop) too – in that 2017 post.
Fireworks photo by Jingda Chen on Unsplash.