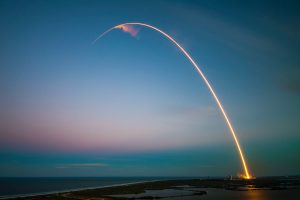 As companies talk about calling all employees back to a physical office, they may have sparked what's being called the "Great Resignation."
One in three professionals now working from home would look for a new job if they have to go back to the office, says recruiting firm Robert Half. The survey showed that 40% of the Gen Z professionals surveyed want a change to earn a higher salary; 31% of Millennials to deal with low morale.
Other employees are looking to switch industries to land a new job, like the 92% of employed workers surveyed by job site Monster. And some may have moved farther away from the office during the pandemic and simply can't face a longer commute.
If even a hybrid office/home office has you thinking about the Great Resignation, this may be the spark that lights your simmering entrepreneurial passion. If so, here are five ways to get ready to launch:
1. Get disciplined
You do need discipline, especially if you're the kind of person who gets sidetracked by the television or hears the fridge calling your name at all hours. Prepare to be at your desk at regular hours, with breaks to move, eat and get away from the computer. As you build your business, you'll have multiple clients and projects, so figure out a system to keep them on track. This is especially important if you were the kind of student who didn't spring into action until the night before an assignment was due.
Be disciplined about being online. The web is really the most dangerous place to lose all kinds of time. You follow an interesting link or two, post something on all the various social media networks, and next thing you know, an hour has flown past. Deadlines really focus the mind, but otherwise you have to be disciplined. Plan to dip into the online world a couple of times of day and set up notifications when your name or business name is mentioned to help stay on top of things.
2. Think about finances
Get an accountant to help you set up your books and figure out your taxes. What I also do is track my income and expenses in a spreadsheet, by category, for each year. As I enter them, usually about once a week, I clip the physical receipts together by category and file them in the year's folder. That way, I don't end up with a box or folder of uncategorized receipts and no idea what I spent and where, and it's easy to pull together a summary for the accountant. It's also easier to figure out my quarterly HST payments, and to track how my business is doing.
If you need a loan or line of credit to help you through what might be lean early days, apply while you still have a full-time job. Banks are always happier to lend money to people with a steady paycheque.
3. Plan to market yourself
Get a website. The first place people expect to find you is online, and if you aren't there, you might as well not exist. You also won't look like a serious professional without one. Plus, it will be difficult to get your name to come up early in a web search without it. But don't wait until all conditions are perfect, or you'll never get your website up and running. I delayed my own site for some time, hung up on the need for perfection – I'm a writer! the words have to be perfect! Let those feelings go. Get something online. You'll have plenty of time to tinker with the words after, and you will.
Update your LinkedIn profile. Include links to your website and to samples of your work. Have a professional photo. Connect with people you know, new people you meet online or in person, or people you admire. Always include a personal note explaining why you want to connect.
Be visible on social media. You don't have to be everywhere, but do choose the places where your clients might hang out. Write a profile that shows both business and personal aspects. Delete any posts that are unprofessional or that will come back to bite you.
4. Network and build relationships
Networking *is* building relationships. Forget crafting an elevator speech that describes how wonderful you are. If asked what you do, explain it in terms of the people you help and how you do that. Network to meet people, with a sincere desire to know more about them. Find out what or who you have in common. Figure out if you can make an introduction to someone else, a hallmark of the late Donna Messer, Networking Queen.
Ask to connect on LinkedIn, but don't make that an excuse to start bombarding your new pal with messages that will be seen as spam. If you're meeting in person and have business cards, thoughtfully hand one over as you talk to an individual at the point where it makes sense. (Some people will say otherwise, but I think you still need a business card as we get back to in-person networking. Cheap and plain is fine, as long as it has your name, phone number and email address. If cheap embarrasses you, say your "real" cards are being printed.)
5. Get started, already
If you've been wanting to start a business, dreaming of starting a business, start your business already. This could be a sideline after official work hours until you're ready to leap. What steps can you take every day to move closer to your goal? Polish your LinkedIn profile? Start working on a website? Think about your ideal client? Take 10 or 20 or 30 minutes every day and do them.
Don't wait until conditions are perfect and you're ready, really ready; that will never happen. At least, it will take a long time to happen. And what's the worst that can happen if your business doesn't succeed? You'll look for another job. Remember, businesses will be looking to fill the vacancies caused by the Great Resignation.
I have more advice in this classic post: Thinking about hanging out your shingle? Start here. You'll also find thoughts on what clients look for in a solopreneur, the skills and personality traits you need, and tips to build your client base in How to take the leap to the independent life.
If you're thinking about launching a business, what's holding you back? If you're an entrepreneur, what other advice do you have?
Photo by SpaceX on Unsplash.This post updates one from 2013.

Related reading:
My post on #WFM due to COVID-19: Here's how to successfully work from home