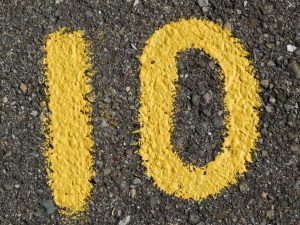 Is it just me, or do you find it astonishing that the first half of the year has hurtled past? If it's July, then, it's past time for my usual look back at the 10 most-viewed blog posts of the year.
While the pandemic dominated the blog and our lives in 2020, I may have tired of writing about it as a recurring topic. You probably tired of reading about it, too. There may be a connection to the lack of "pandemic posts" in this year's top 10:
As I like to say, words are my business, so I often discuss words and how to use them. These were among the most-read posts:
I also like to summarize interesting events, and two that readers particularly responded to were for IABC's Professional Independent Communicators:
As always, thank you for taking the time to read the Red Jacket Diaries. Enjoy the rest of your summer.
Related reading:
The top 10 halfway through 2020
The top 10 halfway through 2019 (remember the good old days?)
The top 10 halfway through 2018
Number 10 image from Pixabay.