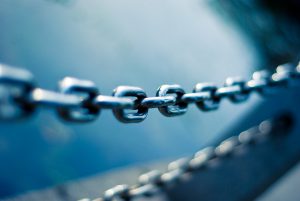 So much of what we see online seems pretty random. That's because the lifespan of content posted on social media is mostly fleeting:
On Snapchat, you might have 10 seconds, although Stories last about 24 hours.
Tweets might be visible to your followers for an average of 18 minutes, depending on how many people they follow and how much fills their Twitter stream.
Facebook posts get most of their love within three to five hours.
YouTube links receive peak engagement in about seven hours.
Instagram posts receive 75% of comments within 48 hours; Instagram Stories disappear after 24 hours.
TikTok says its content has a shelf life of 90 days, and videos that are months old still get comments and followers.
Pinterest is the star, with repins and engagement going on for a year or more.
So chances are good that you might have missed many of the smart, helpful, and sometimes funny pieces I've recently found and shared on social media. Here are some of them:
Writing tips
10 B2B copywriting lessons, like use analogies to explain a complex process, from Ann Handley via William Dolan.
A delightful example of how to write simply without dumbing down: What It's Like to Be a Bird by David Allen Sibley, shared by Henneke Duistermaat.
"Benefits changes" is not a headline, reminds Ann Wylie. "Tell a story in your headline" is one of four elements that give readers the gist of your story, which is especially important if your words are being read on a cellphone.
Metaphor is one of the most powerful ways writers can make people see, hear, smell, feel and relate. That prompted this essay about trying to write about cold in Antarctica by Jacqui Banaszynski for Nieman Storyboard.
Words
Don't you think 'flânerie' and 'procrastibaking' are great words? Grammar Girl talks word quirks with author Kathleen Rooney.
Use sensory words invoking sight, sound, touch, taste and smell to take your writing from bland to brilliant by Kevin J. Duncan via Smart Blogger.
Ditch fluff words (basically, just, really), redundant words (12 midnight, free gift) and more, found in the "How to Clean Up Your Writing" flowchart from English Grammar.
"Pronouns are basically how we identify ourselves apart from our name." Guide to gender identity terms by Laurel Wamsley for NPR, with help from GLAAD.
Things to think about
Listen to music, journal, walk; these and more are among Grammarly's "21 Ways to Inspire Creativity When You're Out of Ideas" that can be applied to many fields.
Made me laugh
You know squirrels are wily little (expletive deleted) critters. Science News reports that scientists found squirrels use parkour tricks when leaping from branch to branch, and are quick learners. (Parkour is moving from point A to point B by jumping, climbing, rolling and otherwise vaulting over or springing off the obstacles in your path.)
Do any of these items strike a chord for you? What others can you share?
"Link" photo by JJ Ying on Unsplash.
Related reading:
Links you might have missed from August, including headline formulas and avoiding ableist language