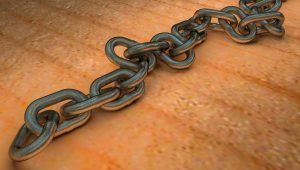 As we all know, the lifespan of words posted on social media is pretty short – as little as a few seconds. So when I find interesting, helpful or just plain funny posts, I like to share them. Here's another collection of content you might enjoy and might have missed:
Writing tips
6 ways to make your metaphors memorable, like "roll your own" and "create an element of surprise," in Ann Handley's newsletter.
"Long blocks of text in business writing are the written equivalent of being pinned against a wall and talked at non-stop by someone very boring and very hard to follow." Clare Lynch shares ways to write like you speak, like use short words and sentences and "you."
Nice look at some clear, effective writing related to the pandemic by Roy Peter Clark. "Slowing down a complicated process, breaking it down into practical steps, is a sure path to learning," he says of Abbot's at-home COVID-19 test instructions. I also loved this line: "White space is a form of punctuation, glowing lights that reveal the parts."
Jargon and other words to avoid

16 cliches to strike from your copy, including pivot, innovative solutions, new normal and cutting edge, via Forbes.
Overused words in news releases in 2021 include the usual suspects: innovative, strategic, significant and unique. "Using them diminishes any perception of newness about your announcement," says Christopher S. Penn.
Jargon is a barrier to communication, makes your website harder to find, and people just don't like it, says Ann Wylie.
Powerful stories
Wonderful description by Kathryn Schulz of how we fall down the rabbit hole of the internet: "We're just in a long attentional free fall, with no clear destination and all manner of strange things flashing past."
A powerful story shared by Nieman Storyboard; Bennet Goldstein interviews reporter Lane DeGregory on "Twelve hours in a Florida COVID-19 ICU." Oh my heart.
Yet another fascinating read from Nieman Storyboard. Chip Scanlan talks to John Woodrow Cox on the immersive reporting in a compelling story on gun violence.
What other interesting links have you spotted? Please share in the comments or drop me a note.
Chainlink image by Wsyperek on Pixabay.
Related reading:
Links posted in December, including powerful verbs and silliness in punctuation
Links posted in October, including interviewing tips and top 10 buzzwords
Links posted in September, including tips for inspiring creativity and squirrel parkour