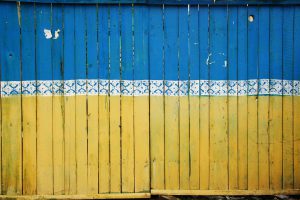 If you spend any time on social media, you know that words disappear in as little as a few seconds. So when I find interesting, helpful or just plain funny posts, I like to share them. Here's another collection of content you might appreciate and might have missed:
Ukraine
Plain language/jargon
Plain language is not about dumbing down text, says Editors Canada. And it's not even just about the words. It's about understanding your audience and giving them writing that is clear, concise and well-organized. (The video mentions the "cooperative, motivated" reader; I worry about the "uncooperative, unmotivated" one…)
A 'deep-dive' into business jargon we should not 'run up the flagpole,' collected by Verizon. Remember to write like a human being, pleads Robby Brumberg.
15 words and phrases to avoid, like end-user, hack (one of my own pet peeves), pivot, influencer and thought leader, by Kathy and Ross Petras.
Because we need a break from bad news

Having more fun builds resilience and will help get us through the pandemic, says science journalist Catherine Price in The Guardian. She identifies three factors of fun: playfulness, connection and flow.
"Dibbler dingles, worm blobs + fossilized poop" – if that doesn't get you reading about finding the funny in science, what will? By Carolyn Wilke via Open Notebook, the people who brought us #PeepYourScience.
ICYMI is In Case You Missed It. Photo in Ukraine's colours by Tina Hartung on Unsplash. 
Related reading:
Links posted in January, including cliches to avoid and 3 interesting reads
Links posted in December, including powerful verbs and silliness in punctuation
Links posted in October, including interviewing tips and top 10 buzzwords