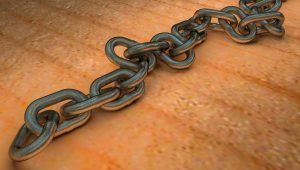 "The vast majority of your social posts will never be seen by the vast majority of your followers." So says Michael J. Katz, who helps professional service firms talk and write about their work.
Oh sure, posts made on LinkedIn, Facebook, Twitter, etc., are "around for anyone who wants to go searching," he points out. "But given the barrage of posts made, they are essentially gone forever."
The fleeting nature of social media is one reason why I like to reshare some of the interesting, helpful and sometimes funny articles I've run across. Here are some of the posts I've linked to recently that you may not have seen:
Readability
Diversity, Equity and Inclusion (DEI)
#ProofreadingFail

Cheers to the Queen's Platinum "Jublee"! Thousands of Queen's Platinum Jubilee crockery sets were rejected for sale because of an embarrassing spelling error. This still cracks me up.
What other helpful, interesting or funny posts have you found online? Please share in the comments or send me a message.
ICYMI is In Case You Missed It. Chainlink photo by Wsyperek on Pixabay.
Related reading:
Links from February, including how to help Ukraine, plain language and a bit of silliness
Links from January, including jargon to avoid and some powerful stories
Links from December, including powerful verbs and silliness in punctuation