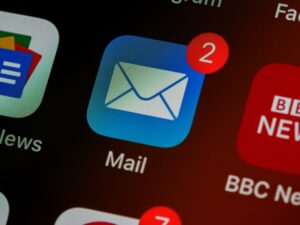 Hello friend, it's time for another roundup of links you might have missed from posts I've shared on social media. This time, our focus is email and our sponsor is Elon Musk.
Well, he doesn't know it. But Twitter's new overlord inspired me to share a collection of posts about email best practices. That's because his mass-layoff-by-email – not even signed by Musk, just by "Twitter" – was so very awful.
Josh Bernoff offers his interpretation of the weaselly text in "Is the Twitter layoff email the most insensitive communication of its kind ever? If not, it's close."
That's a quick look at what not do with the content of some sensitive emails. But what about the nuts and bolts of emails in general? Here is some advice in the posts I've recently found and shared:
Be specific in your subject lines. Vague ones are annoying and hurt your team's productivity, says Bill Byrne for Ragan Communications. And please update the subject line when the email thread takes a turn.
Keep the subject line short (7-9 words). Use sentence case ("Friends don't capitalize every word in a super long subject line so don't do it in your marketing emails either"). Front load with the most important words. These and more tips to increase open rates, from Andy Crestodina and Orbit Media.
Emojis in subject lines or not? What about all caps? Maybe, says Ann Wylie, reporting on Nielsen Norman Group and MailChimp studies. Be careful, the thumbs up, crying laughing and other emojis mark you as "old." To which I have to say [crying laughing emoji].
For accessibility, put your main message first and any emojis – used in moderation ­– at the end. Limit the use of hashtags. Avoid acronyms like DYK (did you know) and ICYMI (in case you missed it).* Screen readers might not read them the way you expect. For example, ICYMI may come out as "issyme."
Poppulo outlines five ways to ensure your employee emails aren't ignored, including simple language, shorter sentences and an email subject line that grabs attention, not "This Month's Newsletter."
Email overload an issue for your company's employees? To increase open, click and engagement rates: Target your audience, keep subject lines short, skip images in the preview window and send before 1 p.m. early in the week (Monday or Tuesday). By PoliteMail's Michael DesRochers.
Grab readers' attention in email invites before closing with the call to action. The "feature" structure works for almost everything, says Ann Wylie.
Do younger generations even use email? You may be surprised that email is one of five ways DePaul University's Michelle Patrick says to improve communication efforts with Gen Z (born 1997 to 2012).
Do you enjoy these roundups? Did you catch any of the links the first time I posted them? What other helpful, interesting or funny posts have you found online? Please share in the comments or drop me a note.
* This is why I've dropped the "ICYMI" from these link roundups. I just found this out at a webinar on accessibility.
Photo by Brett Jordan on Unsplash.
Related reading:
Links from October, all to do with writing ("Thing 1" is my fave)
Links from August, including tips for better storytelling, headlines and business copy
Links from June, including 15 weak adjectives to delete, 7 tools for writers and 5 accessibility ideas