We're barely past Halloween and U.S. Thanksgiving is on the doorstep. My husband just cheerfully informed me that we have less than six weeks until Christmas and someone has already wished me a Merry Christmas.
Of course I haven't started my shopping yet, but I have started to look for ideas. Time, then, for my fourth annual list of gift suggestions for the readers and writers in your life:
1. Laptop camera blocker
If forme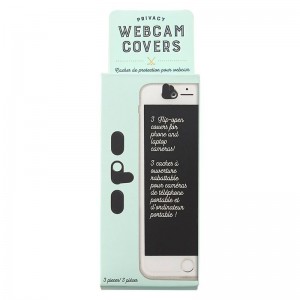 r FBI director James Comey covered his camera to prevent being spied on, we should probably do the same. This is better than a Post-It note. $12 for three flip-open camera covers for laptops and mobile devices; from !ndigo. This one is no longer available, but I found another.
2. Write. Edit. Repeat. mug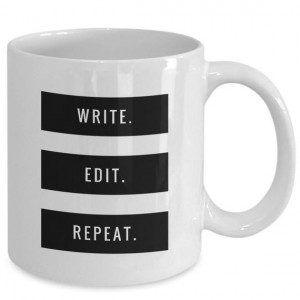 About $15 from Etsy vendor TheWordRebel; ships from the U.S.
3. Water carafe and glass
For tho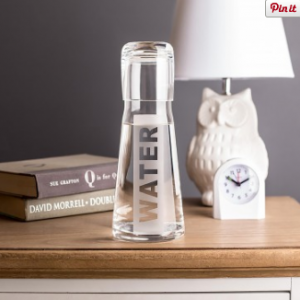 se times you are working at your desk all day, and need a reminder to stay hydrated. About $10-12 from Kitchen Stuff Plus.
4. "Today is the day" journal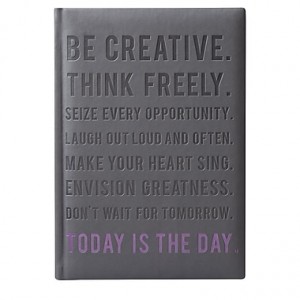 About $10.50 from Staples, although apparently it can only be picked up from a store and not ordered online.
5. Canadian Press Caps and Spelling, 22nd edition
The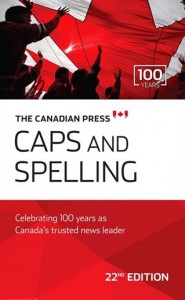 latest edition of a guide I use constantly to check tricky words and names (Xbox has no hyphen, X-ray does), plus a great section on plain words. $22 plus shipping from Canadian Press. (Update: It was originally listed at !ndigo for $25 plus shipping or free ship-to-store, but it is no longer available online OR in-store.)
6. Silver-plated typewriter earrings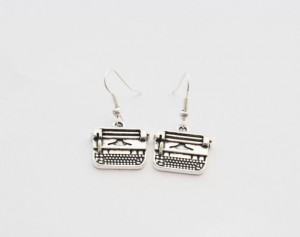 $28 from Etsy vendor SmittenKittenKendall; ships from Canada.
7. Hot water bottle in a cosy knit cover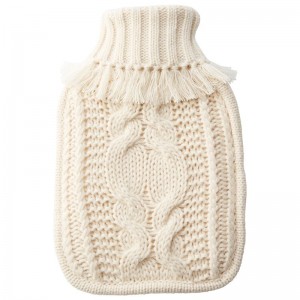 Instead of a pillow for your lower back while toiling away at the computer, how about a hot water bottle in a cosy cable-knit sweater? Comes in ivory or pink. $29.50 from !ndigo. (No longer available, but Staples has a version for $14.98 in a variety of covers, including sweater, owl and koala bear; only available in-store.
8. Joe the Reporter throw pillow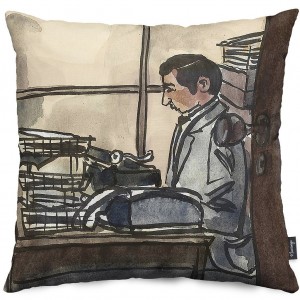 Another option for your lower back while writing, or while you're curled up reading. Hand-made in Toronto by the talented Alison Garwood Jones of Pen Jar Productions. Want something more personalized? She takes requests! (But plan ahead.) $57.
9. Shh…I'm reading mug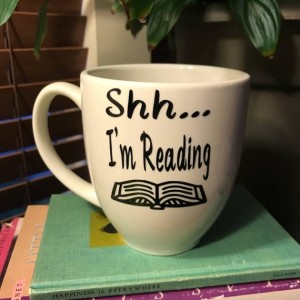 $22.99 from Etsy vendor GypsySoulTeaCo; ships from Canada.
10. "If you can read this, bring me my book" socks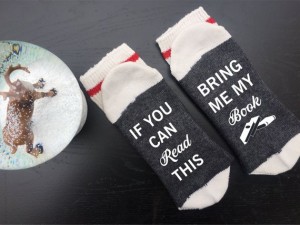 $15 from Etsy vendor MyfashionCA; ships from Canada. Also available in tea, coffee and wine versions.
11. "Nothing to see here" password book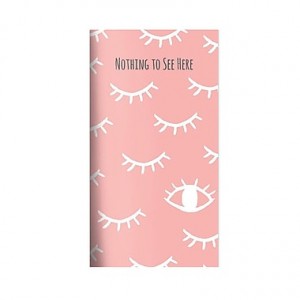 If you don't use a password manager, at least stop writing your passwords on scraps of paper. $11.79 from Staples. (No longer available.)
12. "Fill your paper with the breathings of your heart" 8″ x 10″ print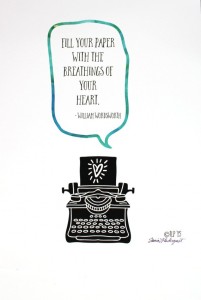 This is one of my fave writer quotes, courtesy of William Wordsworth. $22 from Etsy vendor BrightSpotPapier. Also available as a 5″ x 7″ card for $3.75 to $7.50.
Related reading:
Surprisingly, some of my ideas from past years are still available. Check out 2017, 2016 and 2015.