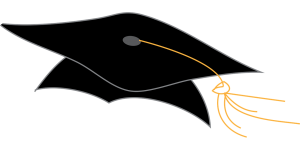 The fall is as much a time of new beginnings as New Year's. If you're a PR or communication student, your new beginnings probably include building your network and launching your career.
You can do both by making the most of your professional association while you're a student or a new graduate.
Your program fees may already include membership in the International Association of Business Communicators (IABC) and/or the Canadian Public Relations Society (CPRS) [in the U.S., the Public Relations Society of America], but if not, this is a great time to join. In Canada, you'll pay reduced fees as a student, if you graduated in the previous 12 months or are working while attending school part time. Join!
Once you do, here's how to make the most of your membership:
1.  Attend professional development and networking events, virtually or in person.
Meet local people in person or online. If you can swing it, try to attend IABC's annual World Conference in June. (It will be in Toronto in 2023!) The conferences are also great places to learn new research and best practices and meet communication professionals from all over the world.
2.  Get comfortable networking.
A number of students came to a recent social put on by IABC/Toronto's Professional Independent Communicators. Several mentioned it was their first experience networking, and they seemed to find it a good experience. The students threw themselves into the "Pandemic Experience Bingo" icebreaker and from what I could see, talked to almost everyone in the room.
With or without an icebreaker, the point of networking isn't to sell yourself, although that might happen naturally. Think of networking as simply meeting new people and making connections. Go with a buddy if you need the support, but don't stick together the whole time. Practice briefly introducing yourself – the program you're taking or just finished, where and what drew you to it. Spend more time asking the people you meet about what they do, what they love about it, how their career path unfolded. Ask to connect on LinkedIn.
Tip: Concerned about having to work the room? "You don't need to necessarily speak to everyone at those events," says Humber and University of Toronto grad Denise Kara, who found attending events as a student one of the most valuable aspects of IABC membership. Set yourself a goal of meeting just a couple of new contacts.
3.  Attend awards galas.
You'll "gain insights on campaigns and best practices," says Denise. You'll also meet new people and gain some visibility. You can also check out the agencies that are doing great work in an area where you might have an interest.
4.  This will seem old school, but get a simple, inexpensive business card.
You'll make it easier to connect with people (OK, I'll say it, older, more seasoned professionals; including CEOs) who may not want to jump to LinkedIn right away. Or their cellphone battery may be on its last bar. Or they need reading glasses.
Tip: Don't worry about making the card specific about what you do; simply include your name and contact information.
5.  Start building your network.
Follow up with the people you met in person by connecting on LinkedIn; at this point, it's THE professional place to be. ALWAYS personalize your invitation to say where you met or why you'd like to connect. Keep building your network with friends and family. Invite your classmates to connect, and scroll through LinkedIn's suggestions of others you may know. Follow and connect with the "influencers" in IABC and CPRS on social media. "Your network can be the difference between an amazing job and no job post graduation," says Conestoga PR grad Cassady Louks.
6.  Volunteer.
Former Humber College professor Kalene Morgan says, "I tell students to be more than a name on the IABC roster." Volunteering helps build expertise or show what you know, expands your network, helps you make a difference and increases your visibility. "Not only did I meet some amazing people and have a great time, I gained tons [of] experience and developed a set of skills I can apply to any communications job," Cassady says of his volunteer experience. In Toronto, find volunteer openings here (login required).
Tip: Be sure to treat your volunteer job as seriously as a paying job, because people will notice what you do and how you do it. And save samples of your work for your portfolio.
7.  Earn recognition and increase your visibility by applying for (and maybe winning) awards.
IABC/Toronto's Bobbie Resnick Student of the Year award is presented each spring, and there are Toronto's OVATION awards, Canada's Silver Leaf awards and the global Gold Quill awards. CPRS also has student and national Awards of Excellence.
8.  Look for a mentor.
IABC has a mentorship program (login required) and often has more mentors than people wanting to be mentored. Your mentor can make introductions, give you feedback and share advice and experience. Denise took part in Toronto's mentor program and found it one of the most valuable aspects of IABC membership as a student.
9.  Go to your network.
Ask for information interviews with people working in the field you want to enter, or who have the type of job you want. Explore options for potential internships by talking to connections in related fields – PR agencies, non-profits, corporate communication.
Tip: If someone agrees to meet with you, use the time wisely. Be prepared with your questions and be brief. Follow up with a written thank you.
10.  Help elevate your career as you gain experience through certification (IABC) or accreditation (CPRS).
These same tips apply if you're changing cities (or even countries), something I wish I had done when I moved to Toronto from Montreal.
If you're a recent grad, how have you made the most of being in a professional association? Please share in the comments.
Related reading:
Tips for building your LinkedIn profile
The Networking Queen's 4 steps to networking success