Festive decorations filled store flyers and shelves even before Halloween was over. A local radio station started playing Christmas music ALL THE TIME on November 1. A spell of summery weather shortly afterwards had some of my neighbours putting up Christmas lights. Yikes.
Clearly, it's time for my sixth annual list of holiday gifts for the readers, writers and word nerds in your life.
This year, I encourage you to shop local and stay away from Amazon and big box stores. Instead, I'm pointing to local and Canadian Etsy sellers, stores and galleries. In the same spirit, you could give gift certificates for a fave restaurant to use for takeout or patio dining, or buy new or gently-used (and then Lysol'd) books from an independent bookstore or places like Oakville's Barkin' Bin Thrift Store, which has a wall of paperback and hardcover books.
First, some book-related ideas:
1. "I want to read ALL the books" tote bag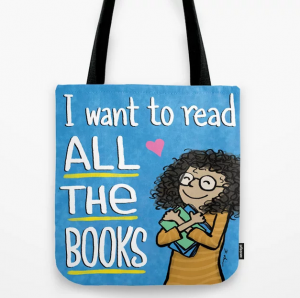 Designed by Toronto illustrator Debbie Ridpath Ohi (although it appears to be made in the U.S.). $24.99.
2. Scrabble bookmark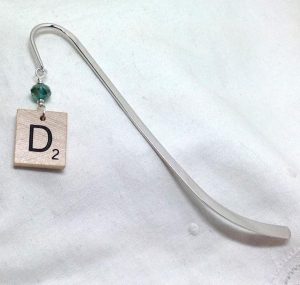 Letter of your choice (except J and K) and different colour beads. $10, from Ottawa-area Etsy seller boomerville. (No longer available.)
3. Book Lover keychain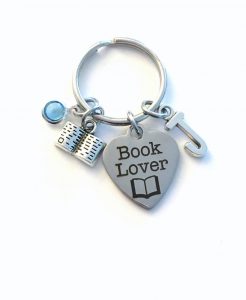 $13 from Charlottetown, PEI artist Michelle Leard, aka aJoyfulSurprise on Etsy.
4. Magnetic bookmarks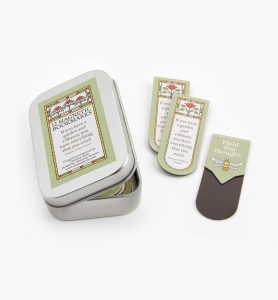 Package of 12 bookmarks, imprinted with Cicero's "If you have a garden and a library, you have everything that you need." $9.95 from family-owned Canadian business Lee Valley Tools.
5. Customized Bookshelf print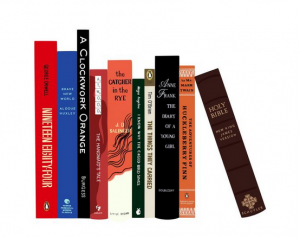 Personalize this print with 10 fave books and your choice of background colour. $36.27 from Ottawa, ON-based Etsy shop allyourbuddiesstudio. (No longer available and the shop seems to be closed.)
And for the office:
6. Chocolate cellphone
I can't be the only one fighting a fierce sweet tooth these days. Indulge it with handmade chocolates, from a supplier local to you. Mine is Oakville's A Chocolate Lab, which offers advent calendars, fudge, chocolate-dipped pretzels, the cell phone shown here ($3) and more. Also, the peanut butter meltaways are delicious — like a flattened peanut butter cup. Curbside pickup available.
7. Inspiring Canadiana mug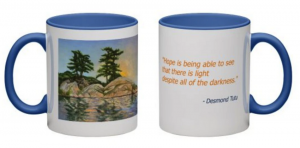 Encourage inspiration with this mug, based on an original acrylic painting of a small island in Killarney, Ontario, and the quote we need now more than ever: "Hope is being able to see that there is light despite all of the darkness." From artist Leslie Hetherington, who also creates necklaces and other jewelry from fair trade and upcycled treasures. (Full disclosure: Leslie is a friend.) (No longer available.)
8. Unique Unicorns pencil crayons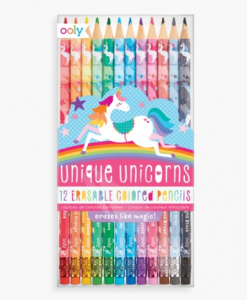 Spark creativity with these magical erasable coloured pencils; set of 12 for $8 from the Art Gallery of Hamilton. (No longer available.)
9. Bruce Trail notecards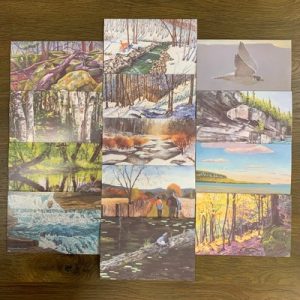 The pandemic prompted more people to bike, hike and generally get out into nature, checking out conservation areas and trails. Original Bruce Trail-themed art from 13 Niagara Escarpment artists reflects this, plus your purchase supports the Bruce Trail Conservancy. $20 for 13 cards.
10. Cord keepers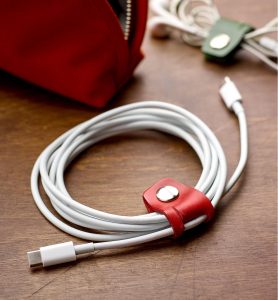 Did you spend more time at your desk this year, and did you notice a mess of cords? Keep your phone charger cords tidy with these practical cord keepers. $16.50 for a set of three, handmade by an independent Canadian leatherworker for Lee Valley Tools.
11. Oblio Sanitize/Charge Station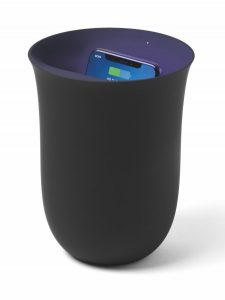 A timely option that both charges a cellphone and eliminates 99.9% of screen and surface germs. A little pricey but how cool is this? $130 from the Art Gallery of Ontario.
12. Edvard Munch "The Scream" mask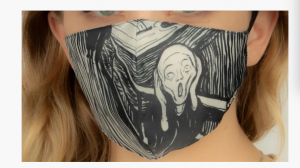 Of course there had to be a mask option this year! And as I've said several times, this version is because some days are like this. This mask is no longer available, and maybe we won't need masks any more? Fingers crossed.
Do you have any other brilliant ideas? Please share in the comments. Note that I'm not getting any money for suggesting these ideas; I just think they'd make great gifts.
Related reading:
Check my posts from 2019, 2018, 2017, 2016 and 2015 for more inspiration (some items are still available).
Updated November 13, 2023.