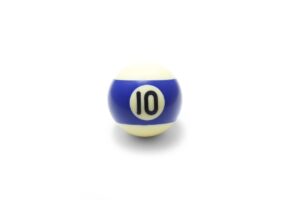 The flurry of end-of-year lists started even before last week. So as 2022 comes to an end (finally!), here's my last post of the year: The 10 most-viewed posts on my blog in 2022.
1. Like many (you?), I was swept up in the early days of the word craze that is Wordle. In April, when I wrote about my experiences, I had played 77 times. While I've fallen off the daily wagon, I'm up to 232 games played. It still usually takes me four tries, never once, but I've scored a "magnificent!" two tries 13 times. I share my tips in Shh – my secrets to (sort of) success with Wordle.
2. Apostrophes often wrongly appear in plurals and possessives. Is it your's? Banana's? The Horner's? (No, no and no.) Find a refresher on where you should and shouldn't use an apostrophe in A look at the use and misuse of apostrophes for National Grammar Day.
3. In Pandemic words still dominated our lives in 2021, we see that vaccine and vax were among the words of the year. Other words veered from the pandemic, including allyship, insurrection and NFT.
4. Announcers during fast-paced Olympic sports have no time to explain jargon, acronyms and unusual terms. And boy, does snowboarding have them, like "air to fakie" and "chicken salad." I had to look up many of the terms for Snowboarder jargon and insider language at the Olympics, decoded.
5. Two surprise certificates recognizing my work with IABC prompted a post about volunteering. Did you know doing a good deed has benefits for you? Read how in 6 ways volunteering is good for you, too.
6. Every year, I pull together a list of holiday gift ideas for the writers, readers and word nerds in your life. In Fun gifts for writers and readers, 2022 edition, the ideas include "First drafts don't have to be perfect" stickers and "Writer's Tears" whiskey in a book-like container.
Rounding out the top 10 are collections of some of the interesting posts seen on social media. I began doing this in August 2021, recognizing that readers might not be in a specific place at the right time to see a specific link. These quickly became some of the most-viewed posts. Note that I'm no longer using "ICYMI" for "in case you missed it." I found out that a word reader tries to read this as one word rather than I-C-Y-M-I.
7. The March collection includes posts about the principles of clear writing; readability; steps to be a true diversity, equity and inclusion (DEI) ally; inclusive language related to disabilities and mental health; and an epic proofreading fail.
8. The April posts include word choice (with the memorable line, "Complicated language can send a signal that a writer is dense or overcompensating") and writing tips for email subject lines, headlines and writer's block.
9. The February links included how to talk about and support Ukraine; business jargon and words to avoid; three factors of fun; and finding the humour in science.
10. Tied in popularity for tenth place were two collections. January included writing tips for memorable metaphors; effective writing related to the pandemic; jargon and clichés to avoid; and a couple of fascinating "long read" stories. September included posts about word choice (like substitutes for 80 wordy expressions), jargon and plain language.
As always, thank you for visiting the Red Jacket Diaries. Here's to good news in 2023.
Image by Fernando Latorre from Pixabay.
Related reading:
Top 10 posts of 2021
Top 10 posts of 2020
Top 10 posts of 2019
Top 10 posts of 2018